Hello and Welcome to Biorhythms for Windows Site !

Here you will find an amazing program Biorhythms for Windows Pro.
This Windows program will calculate, interpret, and print biorhythms given the user's birthdate. The program can also calculate the biorhythms for two people and graph them together to calculate compatibility.
If you are looking for reliable, high-end Biorhythms software then you just found it. You will be surprised how many various useful functions it includes, yet remaining a user-friendly and easy-to-use program.
Without any doubts, it is the best Biorhythms software available in the market.
If you are looking for a gift, then it could be an excellent choice too.
Biorhythms Pro calculates and shows three main biorhythmic cycles (Physical, Emotional, Intellectual), with interpretations for different positions on these three cycles, and an additional Intuitional cycle, Secondary biorhythms - Passion, Wisdom, Mastery, finds Good and Bad days, Similar days and offers many more options.
Enjoy the program! I hope this simple but powerful tool will be used not just for leisure, but also will help you to avoid dangers that might arise planning important business meetings or trips on risky days. Printed Biorhythms Charts or even the program itself could also be a nice present to your friends.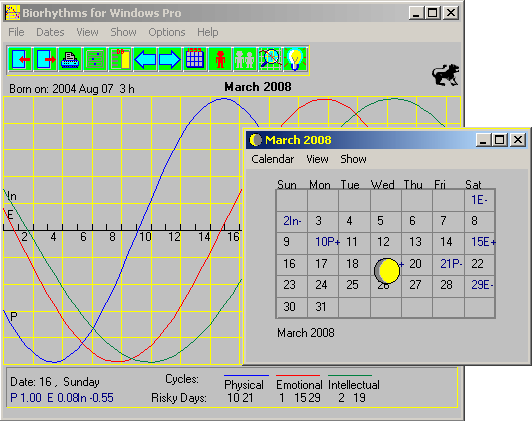 ---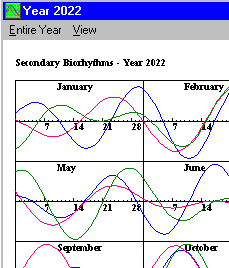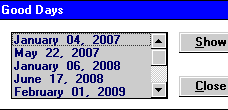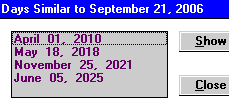 ---